Rwanda commissions East Africa's largest solar plant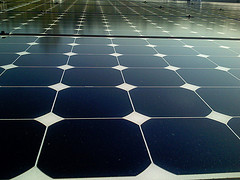 KIGALI – The Rwandan government has commissioned the country's first utility scale solar plant, which is also the biggest in the region.
The solar photovoltaic project is expected to increase the nation's capacity to generate electrical power by about 7%.
Experts say the plant is also expected to spread renewable and affordable electricity to the rural parts of the country. The Rwandan government has set out to provide electricity to about 11 million of its citizens by 2017.
The solar plant is located about 60km from the capital Kigali at the Agahozo Shalom Youth Village – an educational community for young people orphaned by the 1994 Rwanda genocide.
Power generated from the plant will be fed directly to the national power grid as part of a 25-year power purchase deal with the Rwanda Energy, Water and Sanitation Authority (EWSA).
The 8.5 megawatt plant is made up of over 28,000 solar panels and costs about $23.7million. The project is reported to have been funded by the combined effort of several investors under an equity agreement.
The plant was developed by Gigawatt Global, a Dutch company, as well as Norwegian development group, Norfund, and Norwegian solar experts, Scatec Solar.
Rwanda is regarded as one of the fastest growing economies in East Africa and authorities are eager to attract investors to boost the young economy. The government has pledged to continue to support renewable energy initiatives.
Jules Ndenga, who is responsible for planning and policy at the Rwandan infrastructure ministry, noted that off grid electrical options lessens the burden on the government and ensures the country will be able to meet its Economic Development and Poverty Reduction Strategy (EDPRS II) objective to provide electricity to rural households.
Photo/Jeremy Levine