Uganda & South Sudan reject calls for review of Entebbe Nile agreement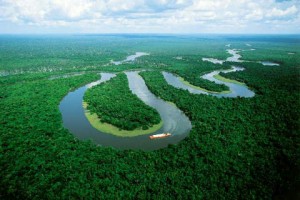 Officials from Uganda and South Sudan have expressed opposition to the suggestions of Tanzania's foreign minister for a re-negotiation of the 2010 Comprehensive Framework Agreement on the Nile river.
Bernard Kamillius Membe told Tanzanian legislators last week that he plans to convene a meeting of signatory countries in July to review the agreement.
According to Mr. Membe, the agreement should favor Egypt as she is an arid nation with no alternative sources of freshwater.
However, Callist Tindimuyaga, Uganda's representative to the Nile Basin Initiative's technical advisory committee, has refuted the proposition, according to a report by Andalou Agency.
He is quoted explaining that "International water law recognizes that once you have signed an agreement you cannot backtrack."
He also notes that the Tanzanian government does not have the authority to call a meeting of Nile riparian countries as the nation is not currently the chair of the Nile Basin Initiative.
The Entebbe agreement replaces colonial-era treaties of 1929 and 1959; which gave Egypt and Sudan rights to the largest percentage of the river's water and the power to veto on projects by downstream countries.
Although pundits claim the new agreement shares the Nile water equitably, the Egyptian government has refused to recognize it. While the Sudanese government had also protested against the Entebbe deal, President Omar al Bashir has expressed support for the construction of Ethiopia's renaissance dam on the Blue Nile.
South Sudan's Foreign Affairs Ministry spokesman, Mawien Makol Arik, addressed the fact that the issue is critical to Egypt, but he noted that his government "cannot accept" the new proposal from Tanzania.
Mr. Arik, however, has demanded that riparian countries gather to discuss how the fabled water can be shared satisfactorily.
Photo/Amazing Buzz