Tanzania and France Development Agency collaborate on Water Project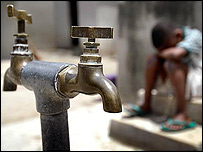 The government of Tanzania has entered into agreements with the French Development Agency (AFD) to facilitate projects aimed at improving local access to safe water and sanitation facilities.
Finance Minister, Saada Mkuya, signed the agreement for the deal worth about $62 million on behalf of the Tanzanian government.
Reports indicate that the deal will benefit several communities including Bukoba, Mwanza, Musoma, Lamadi, Misungwi and Magu.
Tanzanian authorities have echoed a determination to improve the living conditions of its citizens.
According to reports, the percentage of households with access to safe and clean water from protected sources remains low.
The impending program is expected to benefit approximately 450,000 residents upon completion.
Analysts anticipate that the program will decrease occurrences of waterborne illnesses and enhance living conditions by improving access to sanitation and safe water.
Following the renewal of the French government's operations in Tanzania last year, President Kikwete and FDA's CEO, Dov Zerah, agreed to renew their joint water projects, reports indicated.
Reports indicate that some projects had already been commissioned in 2006 and 2010.
Zerah expressed the agency's willingness to collaborate with the Tanzanian government in aiding development. He further disclosed plans of initiating a new program that would last 2-3 years.
In 2010, AFD offered a loan of €30 million to Tanzania's Water Sector Development Programme (WSPD). The loan was reportedly aimed at providing clean water to more than 10 million Tanzanians.
According to sources, France and Tanzania have enjoyed a unique partnership over the years. AFD is reported to be currently supporting several developmental projects in the African region.
Photo by the BBC.