Sudan and Iraq Sign Petroleum Co-operation Agreement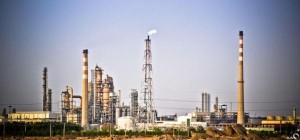 The governments of Sudan and Iraq have signed an agreement that will see the Middle Eastern nation supply crude oil to Khartoum and also support the construction of a petroleum refinery in the warring North African nation.
According to a statement by the Iraqi Deputy Prime Minister for Energy, Hussein al-Shahristani, the agreement will further strengthen the political and economic relationship between the two nations.
al-Shahristani reportedly signed the agreement on Monday at a meeting with an envoy from Sudan led by Lieutenant General Mohamed Atta al-Mawla Abbas.
Currently, the capacity of the refinery is unclear and Iraqi authorities are also yet to disclose what volume of crude oil will be transferred to Sudan.
In June 2013, Iraqi officials revealed that the country had entered an agreement with Sudan to transfer crude oil to the former, at a deferred cost.
This revelation came at a time when Sudan was experiencing extreme shortage of crude oil, reportedly due to a delay in its shipments.
South Sudan took a considerable percentage of the oil reserves of Sudan when the two nations split in 2011.
Pundits say the Sudanese government has not been able to get over the impact of the secession on its administrative capacity.
In the past, Sudanese authorities have expressed optimism that the construction of a refinery in the nation will facilitate the promotion of oil derivatives to the African market. Presently, the Sudan Khartoum Refinery Companyt – which is jointly owned by the Chinese National Petroleum Corporation – is the only refinery in Sudan, with a capacity of about 100,000 barrels of oil daily.
The agreement between the Sudanese and Iraqi government follows a similar deal between the Middle Eastern country and Egypt.
Reports indicate both nations are planning to build a pipeline between one another – through Jordan – to transfer oil. However, not much details have been made known about the project.
Although Iraq is believed to have a fourth of the world's oil reserves, the nation has struggled to maximise its petroleum industry following many years of war and international sanctions.
However, reports indicate the country's oil production has hit record rates in the past month, with almost 4 million barrels of oil produced daily.
Photo by the Sudan Vision Daily: The Sudan Khartoum Refinery Company.