Burundi Launches First Phase of National Fibre Optic Backbone Project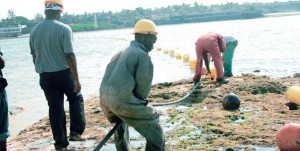 Burudian authorities have marked the completion of the first phase of a national fibre optic network project launched in 2012.
According to a report by the East African Business Week, President Pierre Nkurunziza commissioned the milestone last month at a ceremony in Bujumbura.
The Burundi Backbone System (BBS) Company, which is behind the construction of the network, is made up of five top telecommunication companies in Burundi, including state-owned Onatel.
BBS reportedly is receiving support from the World Bank through the Regional Communication Infrastructure Program, the Government of Burundi, as well as some private partners.
President Nkurunziza has directed BBS officials to hasten the construction of the second and third phases of the national fibre optic network. He has also invited investment into the country's budding information communication technology industry.
Currently, 8 out of Burundi's 17 provinces are reportedly connected to the fibre optic network, which taps into a grid of six border points, linking it with several countries in the region, as well as The East African Submarine Cable System (EASSy).
Pundits have noted that the construction of the network, reportedly being undertaken by China's ZTE Corporation, is expected to have a huge impact on virtually all industries in the land-locked nation.
It is currently unclear when the two other phases of the BBS network will be finished.
Photo by The East African: Engineers laying undersea cables at the Dar es Salaam port.