Somali Government Denounces al Shabab's Internet Ban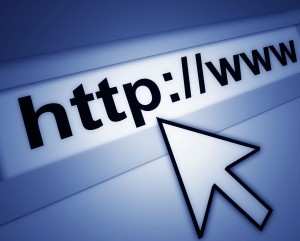 The Somali government has condemned the recent directive of Islamist militant group al Shabab, which bans the use of mobile internet and fibre optic connection in the war-torn country.
The Somali Interior and National Security Minister Abdikarim Hussein Guled in a statement released Saturday explained that "The Somali government strongly condemns such acts which show continued brutality and terrorist tactics of intimidation by trying to ban Somalis from using the Internet."
He noted that "Our constitution guarantees freedom of expression and every citizen has the right to access information without fear."
al Shabab have retreated from most of the urban areas under their control after coming under the attack of Somali security and United Nations forces in the country. Currently, the terrorist group, reportedly affiliated with al Qaeda, is only in control of sections of southern Somalia.
While pundits have noted that the group may be responding as the proverbial 'wounded beast' (i.e. issuing grave threats in light of their continued losses on the battlefield).
Some other pundits have connected this directive with another one issued late last year in which the terrorists banned the use of smartphones (i.e. phones with internet surfing and video recording ability) in Lower Shabelle region. The ban was reportedly put in place over fears that civilians may be working as spies for anti-al Shabab forces.
al Shabab have since also banned several aid agencies from working in regions under their control, reportedly over fears that foreign workers are spying on their activities.
Somalia only got access to 3G internet connectivity about a year ago, while fibre optic internet has just been introduced into the country. Observers say this ban is a big blow to internet growth in Somalia.
The statement released by the terrorists on Wednesday, January 8th, 2014, reads "Services known as mobile Internet and fibre optics must be stopped in Somalia. Any firm or individual who does not comply will be seen to be working with the enemy and will be dealt with in accordance with Islamic law."
The terrorists have given 15 days for all internet providers in Somalia to cease providing the services in question. However, this ban does not affect internet cafes – which had been the main source of internet connection for citizens in the country for many years.
Dalcom Somalia and Hormuud Telecom, the two main providers set to be affected most by the ban, are yet to reveal if they would comply or otherwise.
However, the Somali Interior and National Security Minister has noted that "The Somali Government will work with all telecommunications companies and ensure that they are free to provide internet and other related communications services to our citizens. While the government provides all the necessary assistance to protect the public, we also caution them not to cooperate and work with terrorist groups or bow to threats."
He revealed that "Al-Shabaab's strategy is to silence our people and to commit extortion against communications companies so they can gain desperately needed financial resources."
However, he noted that "The Somali government will intensify the war against terrorist organizations and it is a matter of time before we completely eliminate the threat posed by Al-Shabaab."
al Shabab have placed similar bans, although without much success,on publicly smoking cigarettes, playing football, music and watching movies.
Many pundits have noted the irony of the fact that al Shabab is placing restrictions on the use of internet, while the group's main point of access to the world is through the internet. al Shabab frequently use Twitter and Facebook to spread their propaganda and announcements – including this ban on mobile internet and fibre optics.
Meanwhile, several organizations including the Electronic Frontier Foundation and Reporters Without Borders are calling for the ban to be revoked.
al Shabab are known to conduct attacks against organizations who are ruled to be against their cause. Last year, the terrorists conducted a high profile attack on Nairobi's Westgate Mall, killing more than 70 people in a four day siege.
Currently, Somalia is estimated to have one of the lowest internet penetration rates in the Africa. Observers had hailed several deals signed last year as bringing Somalia at par with her neighbors.
However, this ban risks destroying several years of hard-work towards re-connecting Somalia with the world.
According to Reporters Without Borders, "By preventing the public from using the Internet in the areas it controls, Al-Shabab is launching an unprecedented offensive against freedom of information."
Photo by Wikipedia Commons.