Apollo Group to Open its First Clinic in East Africa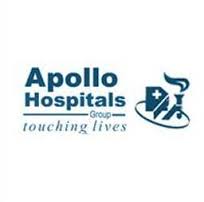 India's Apollo Group of Hospitals will open its first clinic in Tanzania and East Africa within the next four months.
Apollo Hospitals Enterprises Limited and the Tanzanian Government had earlier signed a preliminary joint venture agreement to setup a hospital in Dar es Salaam, the capital city of East Africa's largest country. The agreement was signed in the presence of President Jakaya Kikwete of Tanzania and Prime Minister Manmohan Singh of India in 2011.
"We will open the clinic in the next four months and later on our hospital will be opened there. It will be a 300 bed hospital," Apollo Group of Hospitals chairman Prathap Reddy told reporters.
The super-specialty hospital will be constructed within 18 months in collaboration with Tanzania's Ministry of Health & Social Welfare and the National Social Security Fund (NSSF). The government has already allocated land for the hospital, which will cater to patients with heart diseases and offer training to medical personnel in the African country.
Medical Attache at the Tanzania High Commission in Delhi, Kheri O Goloka, received the news with excitement saying "earlier, we had to rush our patients to U.K., U.S. and Europe for treatment, which was expensive," she revealed.
According to the Tanzanian Cardiac Hospital Foundation, heart disease is the second leading cause of death in Tanzania next to malaria. More than 100,000 people die every year from cardiac diseases mainly due to lack of specialized medical facilities and poverty. Those who can afford treatment travel to India and other countries in search of low-cost treatment options.
The new hospital is expected to make specialized treatment in Tanzania more affordable and bring revolutionary changes to the Tanzanian healthcare system.