Child Family Health International Collaborates with Uganda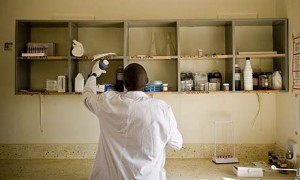 Child Family Health International (CFHI) recently revealed that it is expanding into Uganda to complement the nation's struggling healthcare system.
The organization, which has its headquarters in San Francisco, places students from health professions alongside community members in developing nations to help them better comprehend international health realities. The organization has gained recognition for its novel approach that centers on teaching developing communities innovative healthcare techniques.
Uganda's health system has undergone various changes since independence–at the center of this  has been the notion of primary health care.
Prior to independence, the development of the country's health system was centered around the initiation of an extensive network of hospitals and health units, coupled with preventative and home-hygiene programmes administered by a group of health inspectors complementing the health infrastructure.
As a result, Ugandans enjoyed free and relatively accessible medical care. However, this system depended heavily on investments by the government. But with bad governance and financial decline during the Idi Amin era, along with the global downturn of the 1970s, services deteriorated, and the system became unsustainable.
Consequently, nonprofit organizations have been at the forefront of providing health services, particularly in remote areas. One such organization is Child Family Health International (CFHI), a leader in international health education.
CFHI's methods aim at providing quality healthcare in spite of limited resources and poverty. According to Dr. Jessica Evert, the organization's Executive Director, CFHI aims to collaborate with a self-identified community working to tackle multifaceted relations between poverty, lack of education, ill health, and the need for empowerment in Africa.
In Uganda, the organization is to collaborate with Kigezi Healthcare Foundation (KIHEFO), a non-profit organization operating in Kabale. KIHEFO is aligned with CFHI's values of tackling broad health determinants and reinforcing regional capacity for active community health care.
KIHEFO assists communities fight disease, ignorance, and poverty by developing an "Activated Community." In partnership with KIHEFO, CFHI's new programs in Uganda- HIV & Child/Maternal Health and Food Security, Nutrition, & Sustainable Agriculture- is expected to provide students from every academic background a firsthand experience at addressing health, education, and poverty.
KIHEFO assert that disease, poverty, and ignorance are interrelated and must therefore be tackled to break the cycle. Based on its philosophy, the organization pursues a participatory and holistic approach to community development.
CFHI's new programs seek to demonstrate gains in comprehending culture, community medicine, public health, and several other international health challenges. This unique comprehension of health is crucial to shaping students' understanding as they become part of the healthcare workforce.
Therefore, CFHI's programs in Uganda will highlight successes and challenges in tackling these issues.  Nevertheless, Uganda faces numerous other serious medical challenges including high maternal mortality rates, child malnutrition and HIV. The country is also dealing with a shortage of health professionals (especially for people residing in rural communities) along with medications and equipments. In light of this, the goal of the partnership with KIHEFO is to tackle disease, poverty, and ignorance in an incorporated, sustainable manner.
Through this program, CFHI will have the opportunity to obtain first-hand information about maternal and child health issues, sustainable agriculture, food security, malnutrition prevention and rehabilitation. This program expansion enables CFHI to continue to offer community empowerment and transformative international health education in under-served communities worldwide.
Photograph: Dan Chung