Tanzania's new Football Federation President defends his decisions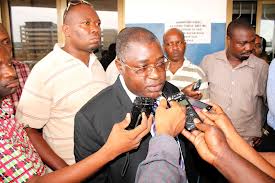 The new President of the Tanzanian Football Federation, Jamal Malinzi, has justified his decision to eliminate all federation committees created by his predecessor and pardon all persons penalized by various committees under the previous administration.
Malinzi is reported to have announced that all the duties of committees under the previous administration will be carried out by a new TFF executive committee and a secretariat. The new officials are due to be elected in the coming weeks.
The new President also made it clear that the amnesty he extended to persons punished by the previous administration does not include persons convicted for match fixing, bribery or those banned by their clubs.
Malinzi was elected President of the Tanzania Football Federation by the general elective assembly on Sunday by 73 votes. Beating his closest rival, the outgoing Vice President, Athuman Nyamlani, by 20 votes.
Malinzi had been disqualified by the TFF, and was only allowed to run when FIFA intervened in his case. He takes office from Leodegar Tenga, who has served two four-year terms.
Taking the position of Vice President of the TFF is Wallace Karia, who beat his closest rival, Randhan Nassib, with only 11 votes.
The new President has vowed to focus on developing young talent, improving coaching standards and refurbishing stadiums in the country.  He said under his tenure Tanzania will bid to host the 2019 Confederation of African Football Under-17 competition. Malinzi called on his rivals and supporters to join in the development of football in Tanzania.
Following his election, President Jakaya Kikwete of Tanzania has sent a congratulatory message to the new TFF President. President Kikwete wished Malinzi success in his first tenure as President. He also cautioned him to invest properly and avoid disputes and other internal intrigues within the TFF.
Despite admittedly sufficient sponsorship for the local Tanzanian league and the national team, football in Tanzania has not grown as fans expect. Currently, the Tanzanian national team is ranked 128th on FIFA's world ranking. Many pundits say, for the fans, Malinzi's main task is to get the team higher on this ranking, and possibly win some silverware while at it.