Kenyan Bank Cashes in on Chinese Investments in the Country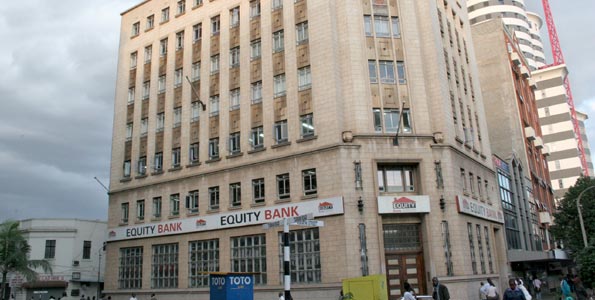 Kenya's Equity Bank has received 2 billion shillings worth of new deposits in less than six months since it established a specialized branch in Nairobi to support local Chinese business, the company said on Monday.
The boost from the branch, benefiting from China's push for more influence across Africa, helped drive a 17 percent rise in first half pretax profit for Kenya's biggest bank by number of accounts to 9 billion shillings ($103 million).
"The Chinese are dominating the development of infrastructure in our country and they are creating SMEs (small and medium enterprises) to support the supply chain," Chief Executive James Mwangi told Reuters.
"In just under six months of opening, it has built up a deposit base of over 2 billion shillings. That takes our traditional branches over 20 years to build," Mwangi said.
The bank hired Chinese personnel to work at the new branch so that it could attract more business from Chinese firms and residents, who work in many areas of the economy, including building roads and retail, he said. The bank is offering letters of credit and bid bonds for Chinese businesses as part of a push on trade finance generally, helping raise non loan-related income to 36 percent of the total from 33 percent in the same period a year ago.
The share of Equity's revenue from its loans business fell to 64 percent in the first half from 66 percent while its cost to income ratio dropped a percentage point to 49 percent.
"We have managed to reduce our fixed costs by shifting to what one would call low-cost delivery channels," Mwangi said, citing its network of agents, who offer services away from the branch, and its mobile banking platform.
He said the bank expects to attain its profit growth target of 30 percent this year, as a slowdown in its regional markets of South Sudan, Uganda, Tanzania and Rwanda subsides. "We are on course. The second half is normally much more profitable," said the chief executive.