Kenya: Outrage Over Government's 2.5 Billion Shilling Budget for 50th Anniversary Celebrations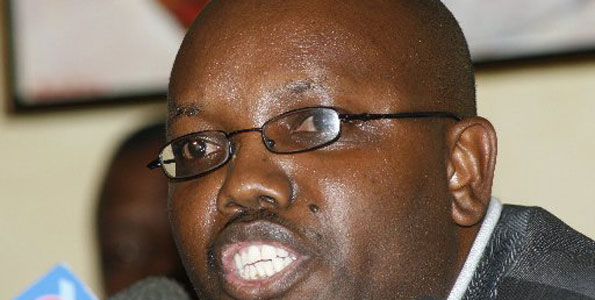 The civil society in Kenya is opposing the government's plans to spend nearly Sh2.5 billion to celebrate Kenya's 50 years of independence.
Civil Society Congress chairman, Morris Odhiambo, told Capital FM News that such lavish spending does not add any economic value to the country. "Almost 50 percent of Kenyans are still living in poverty. We still have the biggest slums in this continent; a lot of our children still cannot go to school and we don't think that we should be spending this kind of resources to celebrate," he said.
Odhiambo said that the country needs to save more for development purposes as it does not have sufficient resources for such a celebration. "The government needs to review its priorities. We don't think it's necessary to have any celebrations at the moment but splashing money around in such a manner suggesting that we have so much when our compatriots are suffering so much really doesn't make sense at the end of the day, " he said.
Going by the proposals, Sh690 million would be spent on events management and logistics and Sh286 million on conference and exhibition during the one-week celebration. Sh300 million will go towards publicity and communication, Sh20 million for erecting billboards with images of past presidents, Sh50 million for making a bronze statue of the former President Mwai Kibaki, and Sh320 million for purchasing dresses for personalities.Transport is budgeted at Sh6.5 million, decorations and flags at Sh4 million, sitting allowances for the steering committee members at Sh31 million, quality assurance at Sh48 million and budget committee Sh3 million.
The State is however planning to woo the private sector in funding the budget.Also against the budget is the Coalition for Constitution Implementation (CCI) terming it a serious economic crime that should never be allowed to happen in Kenya.
"This is also a slap on the face of Kenyans who are currently overburdened by the cost of living and majority of whom have nothing to show or to celebrate as the last 50 years have been characterized by economic plunder, corruption and oppression of the mwananchi," read a statement sent from CCI.
CCI stated that such huge spending will not improve the lives of Kenyans who continue to suffer due to high levels poverty due to government's misplaced priorities and suggested that the money should be diverted to provision of social welfare to Kenyans who can't support themselves and their dependents as dictated by the article 43 of the Constitution.
"CCI is also planning a procession to the office of the President and the National Assembly to protest the same and is also organizing a parallel event to coincide with the government's celebration dubbed "Shame of Kenya @ 50 – Why Kenyans Continue to Suffer"," read the statement.