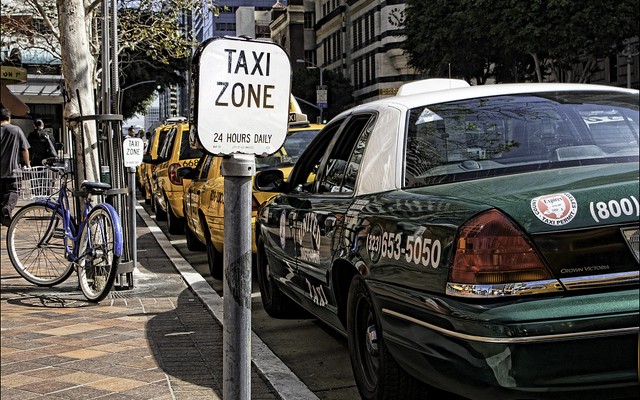 Ethiopian Musician Working as Taxi Driver in Los Angeles Dies After Fight With Passenger Over Fare
Asfawosen Alemseged, a musician of Ethiopian descent who also worked as a taxi driver in California, has died of injuries he sustained during an altercation with a passenger at a gas station in Hollywood, Los Angeles.
On Sunday, at around 3:15 a.m. Los Angeles Police officials responded to a call about an altercation. Upon arrival, officers reportedly found Alemseged unconscious at the parking lot of a gas station near Beachwood Drive and Franklin Avenue, ABC reported.
Police say he lost consciousness after hitting his head on a pavement during the altercation. Alemseged died from his injuries after being transported to a nearby hospital.
Officials say Alemseged's dispute with the passenger, which started inside the cab, may have been about the fare.
"This probably a fare dispute that escalated into a robbery, into a physical assault, to the victim's death," said Lt. John Radtke.
The Los Angeles Police Department are yet to arrest the suspect described as a man about 5-foot-8 inches tall, and 35 to 40 years old.
Investigators assessing surveillance footages of the incident say the suspect has thick dark hair and was last seen wearing a blue long sleeve shirt.
Authorities are using scent dogs in the search to apprehend the suspect who fled the scene.
"What they attempt to do is get a scent from the suspect and then specifically follow that scent wherever it leads them," Radtke said. "It did lead them eastbound on Franklin and into the local community."
LA Yellow Cab, the taxi company who Alemseged worked for, described him as a kind person who had a way with his passengers.
"There are safeguards we have in place to protect our drivers, but you can't prevent everything," a company spokesman said.
Alemseged had worked with Yellow Cab for 24 years. He was also a musician, singer, writer, and poet, popular among the Ethiopian community in Los Angeles.
[Photo by Eric Bennett/CC BY-SA 2.0]