Al Amoudi's oil refinery in Morocco taken over by the government – Reuters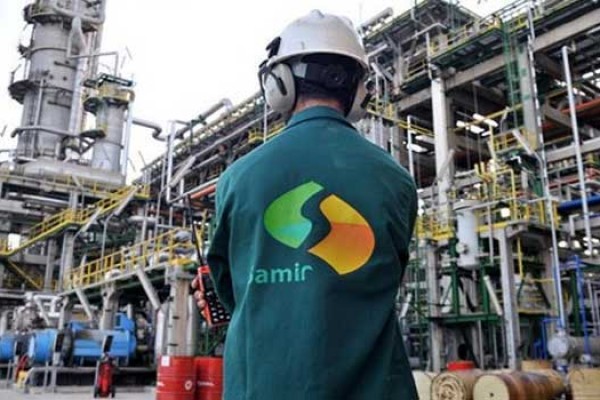 Morocco's Casablanca appeals court upheld a ruling placing the country's sole oil refinery Samir into liquidation, the lawyer of the holding company that controls Samir said on Wednesday.
Samir halted production in August due to financial difficulties, then a court ruling in March placed it in liquidation and named an independent trustee to run it.
Its closure has made the country reliant on imports at a time when the North African kingdom is getting its finances back on track by tackling huge deficits.
Samir, in which Saudi billionaire Mohammed al-Amoudi's Corral Holdings has a 67.26 percent stake, has been battling creditors ranging from oil traders to banks who are owed millions. The Moroccan government says it owes it 13 billion dirhams ($1.33 billion) in taxes.
Its bank accounts were frozen when the refinery was shut down in pursuit of the tax claims. The government has said Samir's total debt is hovering around 44 billion dirhams.
The bank accounts have since been unfrozen as the trustees that have controlled Samir since the court ruling plan to restart the 200,000 barrel per day complex in an effort to attract buyers during the liquidation process.
Hussin al-Yamani, leader of the oil and gas wing of trade union CDT, said the company is still paying salaries and social contributions for its 1,200 workers. Another 5,000 workers employed by sub-contractors will lose their jobs if the refiner closes down, he added.
"We still have hope that someone would buy the company during the liquidation process," al-Yamani said. "Otherwise they can always convert the debt to shares. The government is the biggest creditor anyway."
Corral Petroleum Holdings had committed to inject $680 million into Samir if the court reversed the decision placing it in liquidation.
The lawyer, Abdelkbir Tabih, said Corral can still take the case to the supreme court but has yet to take that decision. The supreme court cannot, however, suspend the liquidation process pending a new ruling, experts say.
The government has said it will do everything possible to recover unpaid taxes and protect the refinery's workers.
Report by Aziz El Yaakoubi | Reuters