Ethiopian Maid Suspected of Killing Sleeping Kuwaiti Woman Dies in Police Car After Interrogation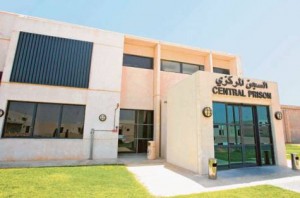 An Ethiopian maid, who was facing manslaughter charges in Kuwait for killing the daughter of her sponsor while the victim was asleep, died on Friday, March 5, in the back of a police patrol car.
According to Arab Times, the maid, whose name and age is being withheld, died while being driven back to prison following an interrogation by the Kuwaiti Public Prosecutor's office.
The police officers who were driving the woman back to the Central Prison claim to have had no idea that she was dead. They allegedly only discovered her death after arriving at the gates of the prison. A guard reportedly raised alarm upon seeing the woman's body slumped lifelessly in the vehicle.
The suspect was immediately rushed to the Farwaniya Hospital, where she was declared dead upon arrival.
Although an autopsy to determine the cause of her death has not been performed, initial reports indicate that she died of natural causes.
The Ethiopian maid is accused of killing 24-year-old Fatima Al-Otaibi at the victim's family's residence where she worked as a maid. The suspect reportedly tried to commit suicide after the incident. She was transported to a hospital after allegedly stabbing her neck.
Reports indicate that while receiving treatment in the intensive care unit of the Al-Shabah Hospital, the suspect repeatedly tried to commit suicide.
Four days ago, the maid, who had since been discharged from hospital and transferred to prison, reportedly confessed to the Public Prosecutor.  According to reports, she admitted to killing Fatima but had no apparent motive for the crime.
The Ethiopian embassy in Kuwait is yet to make an official statement concerning her death.
Ethiopia's Ambassador to Kuwait Mohammad Gudeta had complained about how little information the embassy received when the murder initially happened in February.
Kuwait is the largest employer of domestic workers in the Middle East. The country hosts about 666,000 domestic workers – many of whom are from Africa and Asia. Maids have repeatedly made headlines in the country and around the region for perpetrating violence against their employers and their family.
According to experts, these crimes could be triggered by depression and other psychological disorders caused by inhumane working condition.
Some foreign domestic workers in Kuwait reportedly suffer abuses including working for long hours without rest, non-payment of wages as well as physical and sexual abuse.
There are currently over 74,000 Ethiopians living in Kuwait, many of them are domestic workers.
Photo: Gulf Digital News