Kenyan Mob Stones Tanzanian Gambler to Death for Killing 2 Casino Employees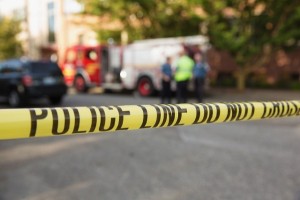 A Tanzanian gambler was on Monday stoned to death in Kenya after going on a rampage and killing two employees of a casino where he lost $300 in gambling.
The gruesome incident occurred at midnight at the City View Bar and Restaurant Casino in Nairobi's Eastleigh district.
According to reports, John Mchanga became enraged after losing about 30,000 Kenyan shillings ($300) and went to the manager's office demanding a refund or an opportunity to play for free.
Nairobi Police revealed that when the manager Winfred Mbuvi turned down his request he stabbed her in the stomach with a Somali dagger. The 40-year-old manager reportedly died on the spot.
Mchanga did not stop there. He also fatally attacked and a killed a security official who intervened as he attacked Mbuvi.
A third casino employee, who was wounded in the attack, has since been transported to a hospital where he is said to be in a serious condition.
Reports indicate that the incident caused widespread panic in the casino causing many customers to flee.
A mob, most of whom were fellow gamblers, chased Mchanga after he fled the scene. The angry mob beat and stoned Mchanga to death at a nearby street before police arrived on the scene.
"By the time our officers arrived, they found him dead," Nairobi police Chief Japheth Koome said. "An investigation has been launched to ascertain more."
"It is shocking that three lives have been lost in this manner. We need more stringent measures to make sure the same does not happen again," said Ahmed Mohamed, Eastleigh Business Community Secretary General.
In recent years, there has been a rapid growth of casinos in Kenya. However, casinos are unpopular in the area where the gruesome incident occurred. Reports indicate that a majority of residents in the Nairobi district are Muslims, who consider gambling a sin.