Ethiopia under threat of Al Qaeda attack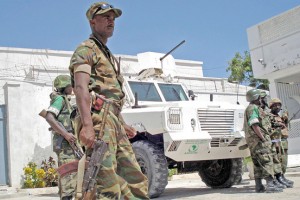 After the attack on Westgate mall in Nairobi on Saturday, governments across East Africa are bracing themselves for the possibility of attacks from Al Qaeda. An official from Medrek, Ethiopia's leading opposition party, said the nation is at risk of being attacked for the presence of Ethiopian forces in Somalia.
Ethiopia has never been attacked by Al Qaeda or their local agents Al Shabab. However several of her neighbouring countries including Uganda and Kenya have sustained deadly attacks from this militant group. In 2011, several countries including Ethiopia, Kenya, Burundi, Djibouti, Nigeria, Ghana and Zambia contributed troops as part of the joint UN mission to Somalia.
Although the Somali government has been able to win some portions of the nation back and have made other great strides in rebuilding the war torn nation, the war is far from over. Few months ago, the Somali Internal Affairs and Security Minister, Abdi Karin Hussein Guled called on the government of Kenya as well as the UN provide more troops to support the Somali government's current campaign.